Lancome- Holiday Time- Beauty Box
This is my favorite time of year to buy beauty products because of all the fantastic deals. Every brand comes out with their own special holiday set. Lancome has blown me away this year with their Beauty Box. It surpasses last years box with full size products and two color choices. I want them both!
The first selection is the neutral/warm or brown collection, which they are calling Glamorous. I will find out the shade names and edit them in at a later time. This is the collection for you if you like a natural look, or favor brown tones.
The second selection is the pink/berry or cool toned collection, which they are calling Party Pinks. This is the collection to choose if warm colors do not look good on you, or if you just love a pop of color.
Both sets come with a full size Bi-Facil eye make-up remover (which is the best on the market for removing mascara or eyeliner), a kohl eye pencil, Definicils mascara, 2 brushes, blush duo, eyeshadow quad, 3 lipsticks, 2 juicy tubes and a cosmetic bag to store it in. They are a $330 value, but we pay only $49.50 with any Lancome purchase!
What, you don't have a Lancome counter near you?!!
I have the solution for you. My friend Amber would be glad to take your order over the phone and ship it to you. Just call 502-423-3000 and follow the prompts for the Lancome counter and ask for Amber. She is a Pro and will help you find the perfect products for you!
What should you buy with this collection?
Lancome has some wonderful holiday sets that would accompany this perfectly, or try some Genefique serum to get a great start to beautiful skin for 2011.
Here are my picks!
Jeweled purple $39.50
Embellished Emerald $39.50
Smoky Seduction $39.50
Deluxe Brush Set $59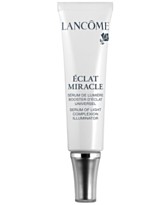 Eclat Miracle Serum of Light Complexion Illuminator $37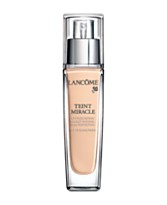 Teint Miracle $37
Genifique Cream $84
By purchasing the Genifique serum along with a foundation and/or powder with your Beauty Box, you have the complete face to last you well into the new year. Add the Eclat Miracle serum to highlight your face to add that extra glow and definition. Lancome brush sets are of the highest quality and will be a great accompaniment to this collection.
What girl wouldn't love those color sets in their stocking? My fave is the purples!
If you have tried any of the products mentioned, I would love to see your reviews. Please comment below.
Thanks!