Laura Geller Vanilla Nudes TSV Feb 23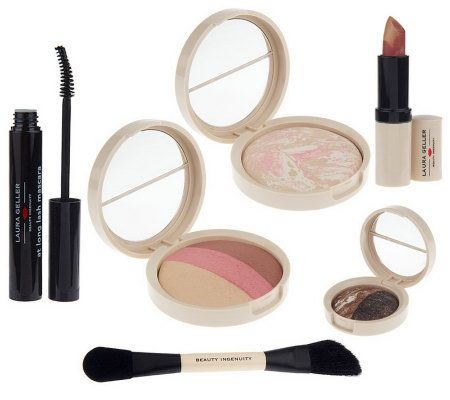 Vanilla Nudes
A-D A215-869
Non A-D A 215-054
Price- $48.30 with 3 easy payments of $16.10 plus tax and shipping
QVC.com
•Laura Geller Balance n' Brighten Foundation
porcelain, fair, regular, tan
•Laura Geller Baked Cheek Dream Highlighter & Blush in Neapolitan
•Laura Geller At Long Lash Mascara in Black
•Laura Geller Italian Marble Lipstick in Berry Banana
•Laura Geller Baked Eye Shadow and Eye Rimz in Vanilla Toffee and Black Cherry
•double sided brush
Comes in a decorative cookie tin.
This is the first time Laura has offered a porcelain selection for all the girls who have complained about not having a shade light enough. It will not be available individually until a later date.
The Balance N' Brighten is usually $31 alone, the blush around $28, lipstick $15, eye rimz $20, the mascara and brush are new. That makes it $94 plus, at least double the price of this kit.
This would be a great kit for spring and the upcoming summer. The Laura Geller baked products have just phenomenal quality and are really great on hot days because they don't melt on your face like most foundations do and they don't itch like Bare Escentuals.
Most likely the item numbers will change the day of the presentation, so get these while you can!!