Anastasia- Kisses On My List
I will say it again- Anastasia Beverly Hills new collection is simply amazing. Everything about it from the packaging and price point to the quality of the products themselves.
I have shown you the eye collection already, and today I am showing you the lips collection.
A set of six high-shine glosses in matte and shimmer shades that wear all-day.
Shades are Jolene, Lola, Maggie May, Roxanne, Sharona and Moi.

Three softly sheer, opalescent glosses and three new HYPERCOLOR GLOSSES that actually stain your lips.
Long-wearing hydrating gloss.
Silicone applicator delivers the perfect amount of color.

FEATURES & BENEFITS - Selection of shades actually stain your lips a custom hue. - Ultra-hydrating formula is clinically proven to improve the texture of the lips: 10 MINUTES - 90% reported lips are hydrated. 1 WEEK - 87% reported the lip gloss provides long lasting moisture. 4 WEEKS - 83% saw improvement in the texture of lips and again 90% reported lips are hydrated.

KEY INGREDIENTS "Kiss Me Quick" – Plant extract that helps increase volume and fullness in lips.
Brown Algae – A key ingredient that smooths, firms, hydrates, and revitalizes the appearance of skin.
Balkan Botanical® Infusion – exclusive antioxidant-rich complex helps soften, soothe and hydrate skin.
These glosses feature Anastasia's unique spatula applicator that is perfect for professional use as well as everyday use. You can apply directly to the lips or from a palette with a brush. The spatula tip gives the perfect amount of product without having to double dip and is easy to sanitize in between uses.
I could not find out for certain which shades were the Hypercolor shades and which were not, but my best guess is that the bottom three are the Hypercolor shades. And going along with the whole music theme, five of the shades are names from songs of the 70's. Moi is a permanent shade.
My thoughts:
I find these glosses comfortable to wear because of the jojoba oil and shea butter, flattering on the lips, brightening to the skin and teeth, and long wearing. They have a smooth slip on the lips with no grit. You can practically pick any shade from the six and they will go with whatever else you are wearing. The only con I see is that I wish there were more variance in the shades, but for everyday use these are all great. My favorite shade is Jolene. It turns a beautiful bright berry shade on me. I will be updating this post with lip swatches as well.
If you are someone who longs for a plumping gloss that does not sting or burn, these are for you. The Kiss Me Quick plumping extract and anti-aging ingredients are added benefits to the already amazing formulation. I get an immediate look of fuller lips from the formula's light reflecting, multi-dimensional pigments and also get skincare benefits.
Can you believe these are only $30? That is only $5 a piece! I highly recommend these to all you gloss lovers out there, especially those with dry lips.
Does anyone else have Hall and Oats playing in your head right now?
Because your kiss, your kiss, is on my list... Because your kiss, your kiss, I can't resist...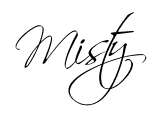 **Items sent for review