Lust List- Holiday sets I'm lusting over
If only I had endless amounts of money and could order everything on my wishlist.... Since I can't, I will lust after these photos and share my list with you.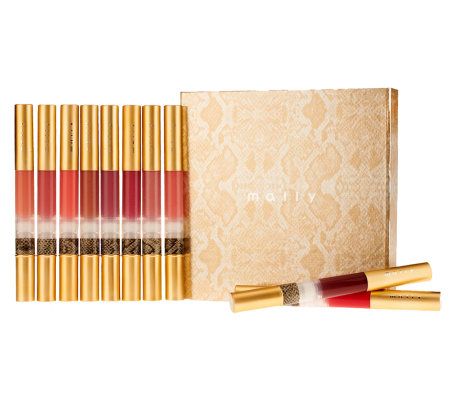 Mally Holiday 10-pc Slimline Lip Gloss Library $39.96- QVC
The Mally High Shine gloss is my favorite gloss formulation. I already have the five piece slimline set and now want this one too!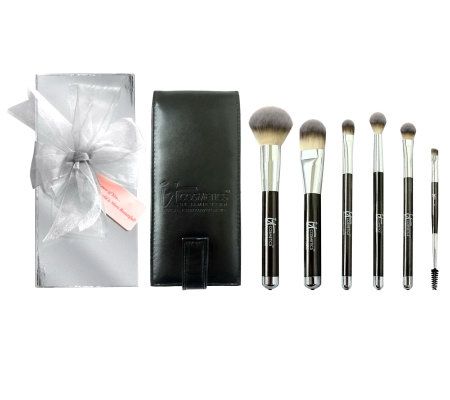 It Cosmetics Heavenly Luxe 6 piece travel brush set $39.50- QVC
I already own nearly every It brush and these look absolutely wonderful. The only problem is that they are sold out and only on Waitlist, which could never come back in stock. I had blogged about these when I first found out about them and still missed out. I contacted the company to find out if they would be available again and was told waitlist was my best option. It kinda makes me not want to buy them now, their customer service used to be much better.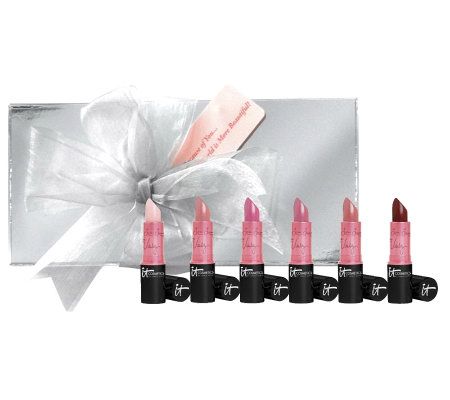 It Cosmetics HolidayEdition 6-piece Vitality Lip Flush Stain Collection $49.50- QVC
I absolutely love this lip formulation, but again, on waitlist and that is my best option.
Sephora Favorites Glitz and Glam $45- Sephora
Wonderful price, lots of great products to try!
Tarte Carried Away Collector's Set $54- Sephora
I am a Tarte hoarder, so this is a must on my list.
Laura Mercier Artist Palette for eyes $48- Sephora
I am a huge LM fan, and her eyeshadows are number one to me. I must have this! I pretty much want one of everything from LM this season.
Too Faced Shadow Bon Bons $42- Sephora
These sets are just too cute not to want!
Kat Von D Starry Eyes Autograph Pencil Set $49- Sephora
I have never tried these, but there are some unique colors in this set that would make for some fun looks.
Lancome- I will want the Beauty Box at Christmas and I am dying for the new La Vie Est Belle fragrance.
Estee Lauder- I will also want their holiday box set. Estee is teaming up with Michael Kors again and I will be drooling over this set:
Bare Minerals
- I want pretty much everything from their
holiday collection
too. Number one on my list is Vision in Velvet.


I'm sure there will be loads more I want as the holidays get closer.

What is on your wishlist? Comment below.